Durango Area Weather and Climate
Weather, Climate, Snowpack and River Flows in Durango Colorado
Our goal at Durangodowntown.com is to be a regional hub for weather and climate information. Also providing you with Colorado snowpack and river flow information in our area including the Animas River and the San Juan River. Be sure to check out our Avalanche Feed and regional Ski and Snow Reports as well. Happy and safe adventuring.
---
Daily Weather Forecasts for the Area
Weather data provided by the U.S. National Oceanic and Atmospheric Administration
---
Forecast discussion unavailable, please try later.
Source: NWS Office Area Forecast Discussion
---
Hourly Weather Graph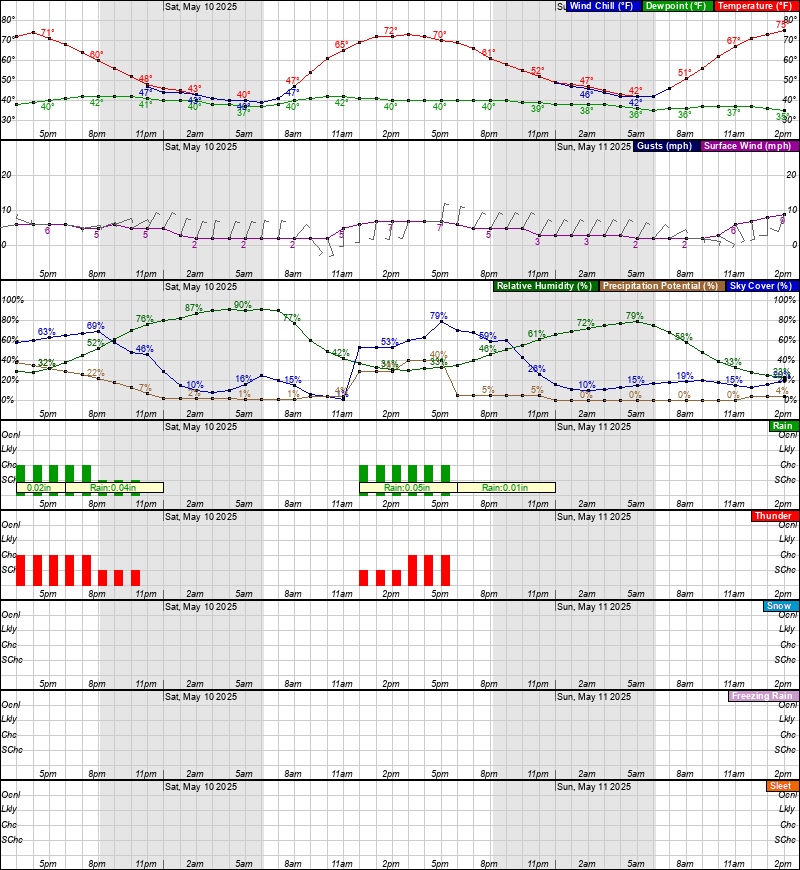 San Juan Basin Snowpack

View Source Image. Courtesy of USDA NRCS
---