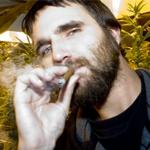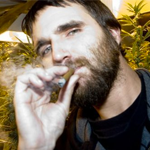 by Scott Gacek – Originally posted on MedicalJane.com
---
The United States Drug Enforcement Administration (DEA) has given formal approval to a controlled clinical trial to study the effectiveness of whole-plant cannabis as a treatment for post-traumatic stress disorder (PTSD) in military veterans, the California-based non-profit Multidisciplinary Association for Psychedelic Studies (MAPS) announced last week.
Post-traumatic stress disorder is an anxiety disorder that impacts an estimated eight million Americans each year, including military veterans returning from combat. To date, there are no pharmaceutical treatments specifically designed or approved to target symptoms of PTSD.
"This study is a critical step in moving our botanical drug development program forward at the federal level to gather information on the dosing, risks, and benefits of smoked marijuana for PTSD symptoms." – Amy Emerson, MAPS
The study will be funded by a $2.156 million grant from the Colorado Department of Public Health and Environment (CDPHE) awarded to MAPS to sponsor the research.
This marks the first time in history that any federal agency, including the DEA and the Food and Drug Administration (FDA), has approved a clinical trial with the intent of developing smokable, whole-plant marijuana into a prescription drug.
"We have been working towards approval since we opened the Investigational New Drug Application (IND) with the FDA in 2010," says Amy Emerson, Executive Director and Director of Clinical Research for the MAPS Public Benefit Corporation. "We are thrilled to see this study overcome the hurdles of approval so we can begin gathering the data. This study is a critical step in moving our botanical drug development program forward at the federal level to gather information on the dosing, risks, and benefits of smoked marijuana for PTSD symptoms."
According to a press release issued by MAPS on Thursday, the randomized, blinded, placebo-controlled study will test the safety and efficacy of botanical marijuana in 76 military veterans with treatment-resistant PTSD.
The trial will gather safety and efficacy data on four potencies of smoked marijuana with varying ratios of tetrahydrocannabinol (THC) and cannabidiol (CBD). By exploring the effectiveness of a variety of marijuana strains, the study seeks to generate naturalistic data comparable to how many veterans in medical marijuana states currently use marijuana. Results will provide vital information on marijuana dosing, composition, side effects, and areas of benefit to clinicians and legislators considering marijuana as a treatment for PTSD.
The study will be conducted at two locations in Arizona and Maryland, and will be overseen by Dr. Marcel Bonn-Miller, Ph.D., of the University of Pennsylvania's Perelman School of Medicine.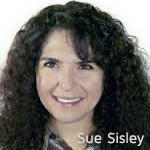 Half of the subjects participating in the study will be treated by Dr. Sue Sisley, a leading researcher on using marijuana to treat PTSD, in Phoenix, AZ. The other half of the subjects will be treated by Dr. Ryan Vandrey at Johns Hopkins University in Baltimore, MD.
Blood analysis will be conducted at the University of Colorado, Boulder; and Dr. Paula Riggs, M.D., of the University of Colorado School of Medicine, will oversee the scientific integrity of the study.
The approval of the study comes more than three years after Dr. Sisley first received approval from the US Department of Health and Human Services (HHS) to conduct clinical research on the effectiveness of medical marijuana in treating veterans suffering from PTSD. The study was expected to begin in 2014 at the University of Arizona, where Sisley worked as an assistant professor and researcher.
The study soon stalled, however, when Sisley was fired from the University, allegedly retribution for her advocacy for medical marijuana research.
To date, of the 24 states that have passed legislation to create comprehensive medical marijuana programs, only six — Arizona, Connecticut, Delaware, Maine, New Mexico, and Pennsylvania — explicitly allow PTSD as a qualifying condition for medical marijuana. Three other jurisdictions — California, the District of Columbia, and Massachusetts — allow physicians to recommend medical marijuana for conditions that aren't specifically listed as qualifying conditions, including PTSD, if they feel the patient will benefit.